Streetparade Bilder 2002
Here are pictures of 2002's Street Parade in Zurich.
Yikes! 2002 rained non-stop! Fortunately the mood of the ravers was great, which saved the event!
The sound quality seemed better than in previous years. Unfortunately there was more non-techno and increasing commercialisation showing through a growing number of food stalls and the first love-mobile carrying a revolving 'Smart' car: Yuck!!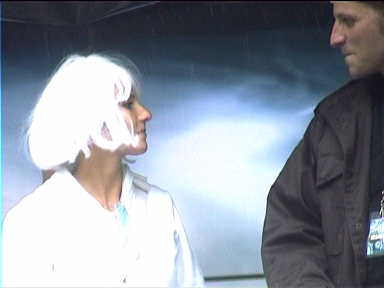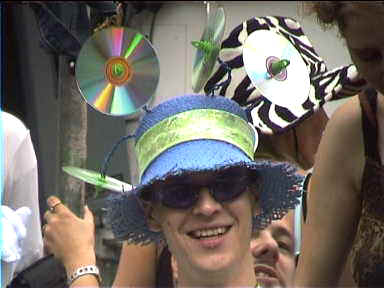 Coke sponsored these street signs. They were a stroke of genius, I loved them!

This was great! One of the floats had a foam machine. There was so much foam on the road that it looked like snow. The kids loved it!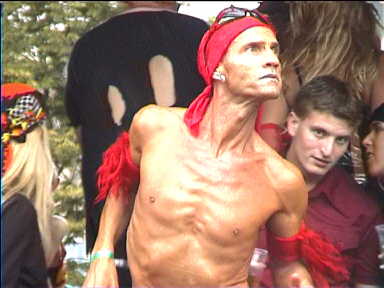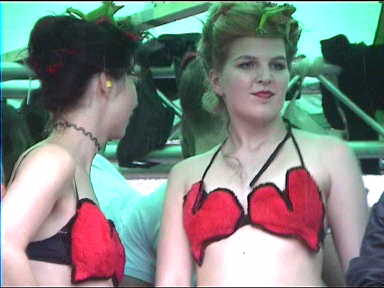 Did they ever notice that frogs had climbed onto their heads to get a better view?

Even the clean-up troupe was grooving to the beat!